A cracker of a day here yesterday, sun, a cool northerly breeze, dry and best of all no midges when I fed the pigs. A combination of circumstance has stopped me putting them out on the hill as usual. Firstly they were too small, secondly there were two giant 'Iron Age' sows charging about the north end busting through fences, digging up gardens and generally causing havoc
Here's one of them at Brochel in January,  not long after that they turned up six miles to the south in somebody's garden and have not been seen since
    Tirpitz, Rodney and Bismarck    
The boys having there breakfast this morning in mist so thick I couldn't see more than 100m, happy as 'pigs in mud. Those lovely tight curly tails tell you that, but the down side of having them and their wee hoose on the croft is the squadrons of the 'wee devils' that cluster round the ark and themselves. Were they living on the hill they'd be wandering around more without a constant fighter escort.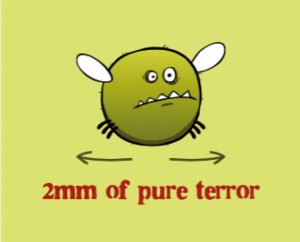 The sooner Bismarck, Tirpitz and Rodney get out on the hill the better
That'll be the first thing on my 'to do' list come the end of this shift, let the wee boys out for a sortie
Porpoises galore
OK, a few black dots and a splash
seriously though, there was, on both Monday and Tuesday evening around the 17:00 sailing from Raasay. Typically, I didn't have my camera on Monday and they were on the sunny side of the boat Tuesday.
Both evenings providing lovely sunsets and schools of porpoises visible from my kitchen table. Not that you can actually see them but 'trust me', they were there
Anxiously waiting news
The promised progress reports on the 'Old Girl' seem to have dried up once more
As the familiar cycle of broken promises comes around again. Yes we're working on it, I'll send you pictures. I get a few pictures of C530 VSX in a state it could have been in over two years ago then the emails dry up and I have long ago given up on trying to phone Matthew Webster of Tayside Land Rover https://taysidelandrovers.com/ . I gave him my 'six week' job over two years ago along with £9K on the back of broken promises and he stopped returning phone calls or answering emails pretty quickly. Funnily enough he got married and went to America shortly after, bet that wasn't cheap.
Still, at least the engine is back in now and I'll be collecting it on a trailer in just over a fortnight 'come what may'. Sure Matthew promises me 'IT WILL BE READY!!!'  his words in the last imageless email and to be fair it may well be but I'll believe it when I see it.
Who Cares Who Wins
Well, it looks like the SAS are coming back to Raasay, of course Minnow films have made everyone they employ sign NDA's http://www.minnowfilms.co.uk/ so it's a big secret. Seems they must have made the council and planning authorities sign NDA's too, else how else would they sneak accommodation for 64 people onto the island without telling the local populace? After all they made enquiries to CalMac in March regarding bringing lorries onto Raasay, so someone must have known. So, in the middle of a global pandemic they can turn up here with a crew from all over the world, pitch up camp and probably double the island population without any meaningful local consultation!!! Seems a bit fishy to me.
Sure they were here last year and I'm sure that financially we all did very well, myself included. Even the home owners with damaged holiday lets and missing bedding did OK once the insurance paid out. I'm sure that even the cattle, sheep and children traumatized at night with their boodly fireworks gunshots shouting bawling and swearing have recovered just fine by now. Certainly they did compensate the local fisherman for his brand new and exceedingly expensive rope they chopped up. They even paid for someone to come over from Skye to remove the dead stag they dumped in the bracken by the side of the road. They were much more responsible with the second one, they left that in a skip!!!!! Yup, they were really responsible and replaced my pallet they chopped up. I know, I know, it was only a feckin pallet but why break it up and leave all the broken bits in the car park? The pallet had been wantonly smashed to prop up a caravan they dumped there, why couldn't they just use both pallets and leave them behind after removing the caravan rather than turn one into firewood and leave it there. Sure I'm probably just old and cranky cos I don't watch TV and have little time for celebrity culture.
I'm certain too, that just like Celtic football club they will have a robust COVID policy https://www.independent.co.uk/sport/football/scottish/boli-bolingoli-celtic-quarantine-scottish-premiership-shut-down-a9664371.html and I'm sure their stars currently in Australia will be isolating accordingly before coming to their 'Raasay Bubble'
After all they will be in a bubble won't they, but if they are all staying in this bubble why are they asking for extra ferries? What really puzzles me though, if COVID is so bad that we cannot have a public meeting about this (not that I'd actually go), if it IS so serious a threat and judging by months of reading posts on the Raasay Facebook Page, it is certainly considered a threat by the majority of people that post. Well, if it is so dangerous why are these people being allowed to come? Or at least allowed to come without any public consultation. Perhaps that's why they are coming here hey, no one else would let them in their country