Well, staying up late never worked, I'm still up at 'stupid o clock' despite not putting my book down until 23:00 last night!!! I suppose 5:00am is better than 3:30 but it's still ridiculously early at this time of year when I'm not working, Methinks I'm not working until late enough, I've no problem staying in bed until 5:45 when at work on Hallaig, none whatsoever. Sure, 6:30 is early enough during the week hey
Thursday
Whilst not actually 'at a loose end' yesterday I was, unusually 'without a plan' other than at some point I may or may not go for a dive/fish. I could perhaps take the Searider out of t he water and I did have a shocker to fit to the WiFE, my golden Disco
It wasn't a bad morning right enough so after feeding the pigs, letting them out on the hill and dealing with the hens and noisy cockerel I turned to my shed. I wish I could blame Cocky the cockerel for my early rising but truth is, my hearing is so bad and the triple glazing so good that I seldom hear anything outside. Once outdoors though he certainly makes his presence felt as he struts about the place cockadoodling. I do love the sound of male poultry about the place
My least used spanner
Back in the day when I worked on and with cars for a living, which would be when tappets were still a thing you 'set' under the rocker cover, points needed replaced regularly and you could fix cars by the roadside.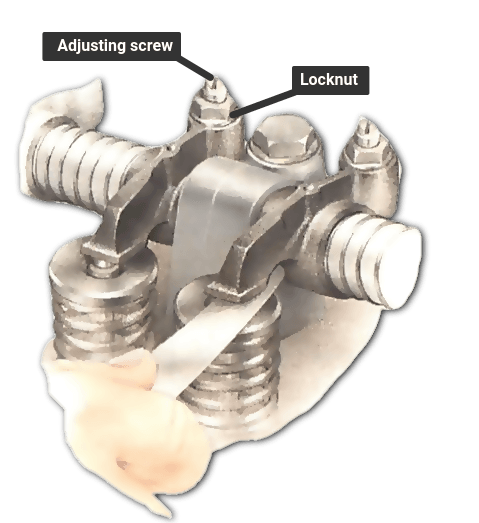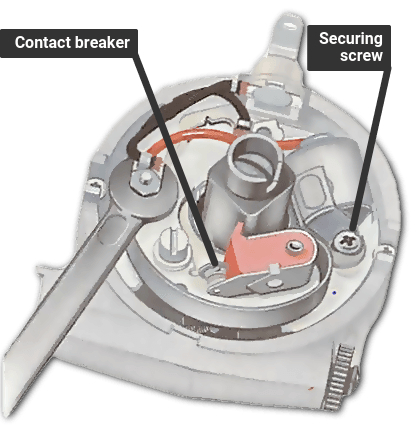 I hesitate to call them the 'good old days' cos to be honest cars were carp back then, sure they were a sensible size, actually fit with car park spaces and had lots of character, mainly on account of their always leaking oil, breaking down or letting in water. However they corroded quickly and most ten year old ones were in the scrap yard, indeed some models rusted so badly they failed their first MOT at three years old and required welding!!!
Back in those days,the seventies and early eighties I had, indeed still have many Snap On tools. Quality American tools that are guaranteed for life and still command extortionate prices second hand.
Well yesterday I had to 'break out' my 'get me out of a hole' spanner on the front shocker lower mounting bolts.
The lower bolts have 13mm heads (both of which were rounded off) and this spanner is 1/2" which is actually 12.7mm in fact on this particular tool it's nearer 12.3mm. Consequently it is actually quite a tight fit on a half inch AF nut or bolt making it difficult to use quickly, on the other hand that hexagon end means it's perfect on 13mm bolt heads that are a little rusted and rounded. The net result is that I still have this spanner after forty years cos I rarely use it so have not lost it
And I can always count on it for tricky little jobs like this.
A coupe of new rear 'bump stops' and an exhaust repair by welding the broken hanger to a clamp took me most of the morning, albeit at a rather leisurely pace with frequent tea breaks.
A new CV joint clamp, rear discs and fuel filter also kept me amused for an hour or two, as did the pigs
In between tasks I pottered about weeding, clearing stuff away and going to check on my water supply. For some reason there was no water coming out of the overflow. As the tank is several hundred meters from the house I piped the overflow to the back of my shed using old pipe given me by Bill on Rona. He had several hundred meters of 32mm blue water pipe that had, in a previous life, been used for diesel. Now this pipe was never going to be fit for anything other than watering the garden but I did have rather a lot of it. So, when I put in the supply I buried this pipe alongside the house pipe and connected it to the overflow. That way, at a glance and without trailing up the hill, I could see if the tank was full. Handy in early summer when the supply to the tank reduces to a trickle.
Sure it is a fine view from up there but it is a bit of a boggy trek.
Well, I found my problem, it was pig related
The wee darlings had taken a liking to the overflow
Porpoises everywhere
Come the late afternoon I'd had enough of the Disco and thought it was time to try once more at fishing for my supper. By this time it was calm, wet and not very inspiring but I had some scallops hanging off the Searider and thought they'd do, even if I caught no fish (again). No sooner had I let go of the mooring and drifted into Loch Arnish than the porpoises appeared, hunners of them.
Sadly it was so grey and wet that I failed to get any decent images, not only that but I was worried I may injure one whilst fishing. Not that there would be any fish about with these chaps so close, well that's my excuse for not getting a single bite
So, after a fruitless, at least on the fishing front, hour, I called it a day and headed back to the mooring.
On the north side of the tiny inlet where I keep my boat is a tiny ruin overlooking Loch Arnish.
I was told it was built as a hide for shooting cormorants, though I never actually believed it. Having said that it is strange that the door overlooks Loch Arnish and faces 'the weather', surely any kind of shelter for storage would have the door at the back?
Around 18:00 it was time to go fix the generator at Brochel again
There was much to see, moody skies, a pair of sea eagles and stags marshalling hinds
but the light for long range photography was pretty poor
As was the state of the inside of the fuel tank on the Yanmar TS105 generator
So, I removed it and brought it home to power wash and hoover it out. Today's project will be collecting a new filter for it, filling it with clean diesel and hopefully seeing the back of it