Home at last, after a couple of days away, and boy is it good to be back. In a departure from my usual stance of NEVER volunteering for anything work related that takes me away from home, I've been on a course. Sure I've been on hunners of courses during my dozen or so years with CalMac but this will be the very first one I've requested and put my name down for!!
Such is my love for home and family that I usually have to be dragged away 'kicking and screaming' from the 'north end', especially now with such an amazing hoose. Sure I love going away for a few days to the odd festie and getting wrecked but that's about it. Long drives, traffic, crowds and 'civilization', most definitely 'not my thing' especially this time of year.
This is the view 30 seconds ago with the sun casting a golden bar across Manish Point and Loch Arnish.
This will be Blythewood Square Glasgow where I was yesterday, no contest, for me at least. Don't get me wrong, Glasgow's an amazing place if you're into that kind of stuff, great restaurants, lots going on and lovely people, but me, I just can't 'hack it'. I really am like 'a fish out of water' and as I get older, I get worse.
To be honest, had it not been for my 'shipmate' Finlay who put me up in his flat in Glasgow https://www.airbnb.co.uk/rooms/13410452?guests=1&s=dYCQ8Ivn , organized the 'Uber' driver Fazal and virtually held my hand whilst navigating to 'Nando's' https://www.nandos.co.uk/  for some some spicy chicken wings I'd have been lost
  Finlay's flat is available via AirBnB  and an ideal base for a visit to Glesgie.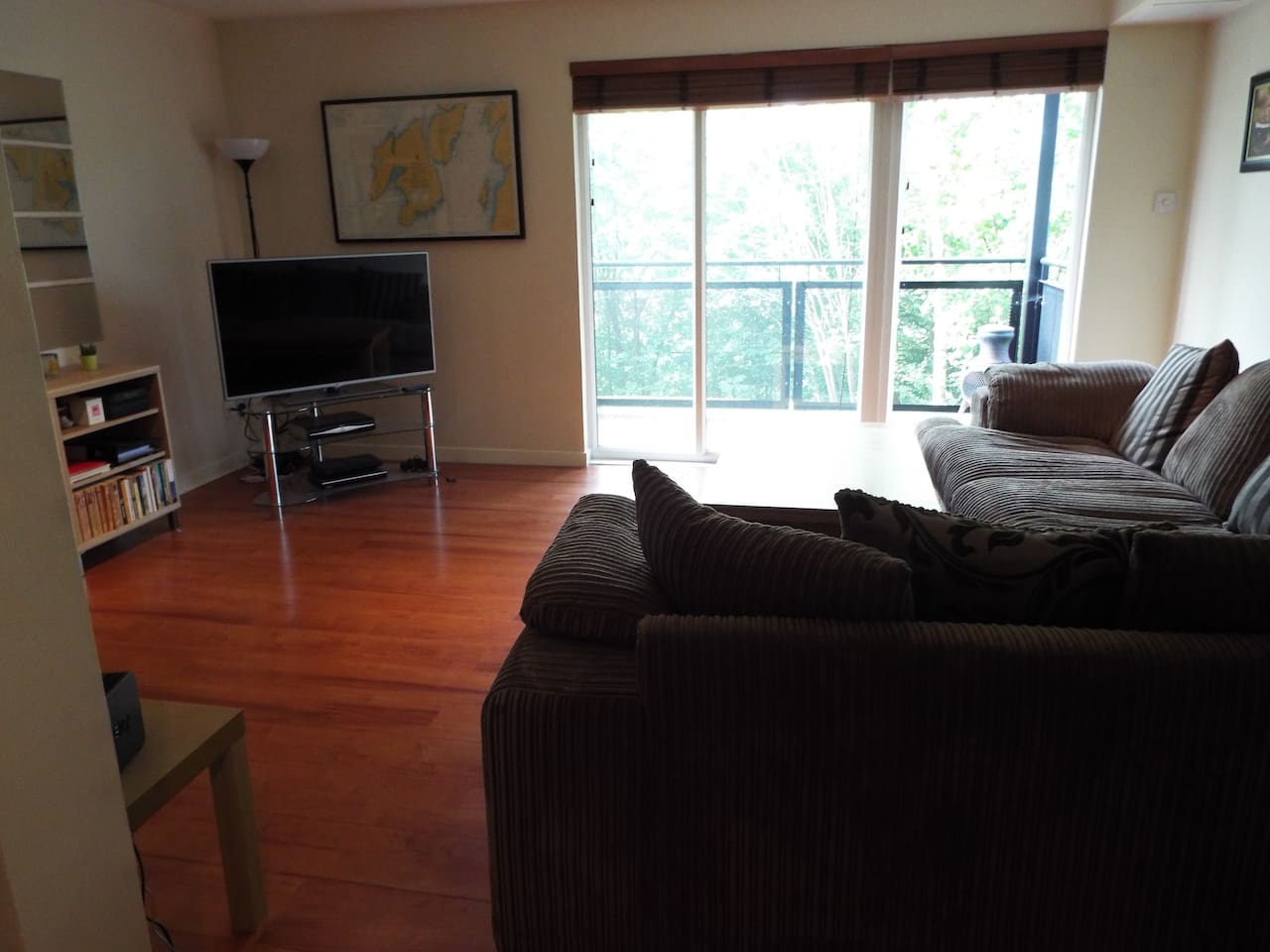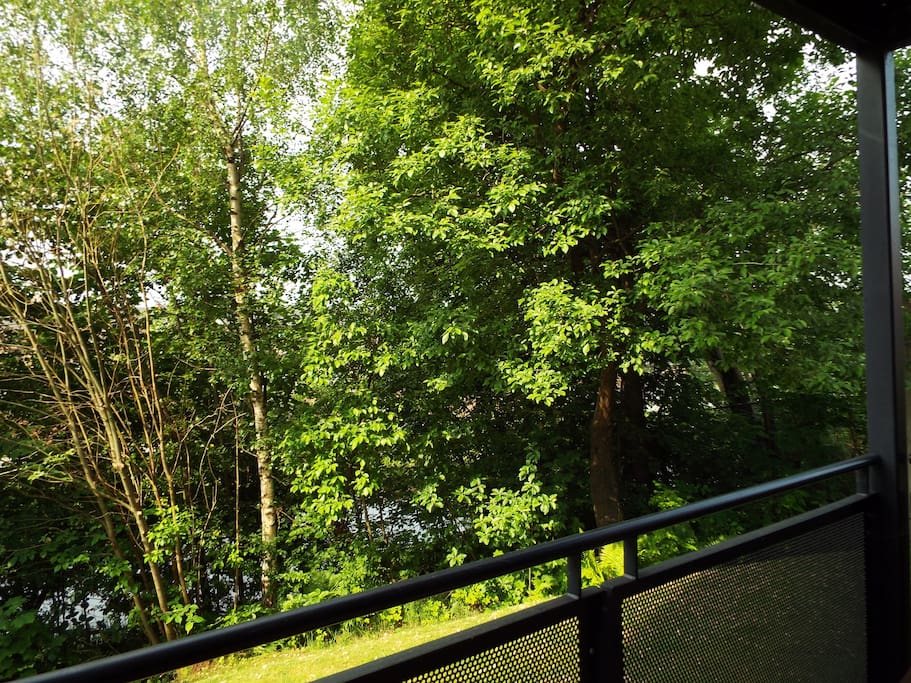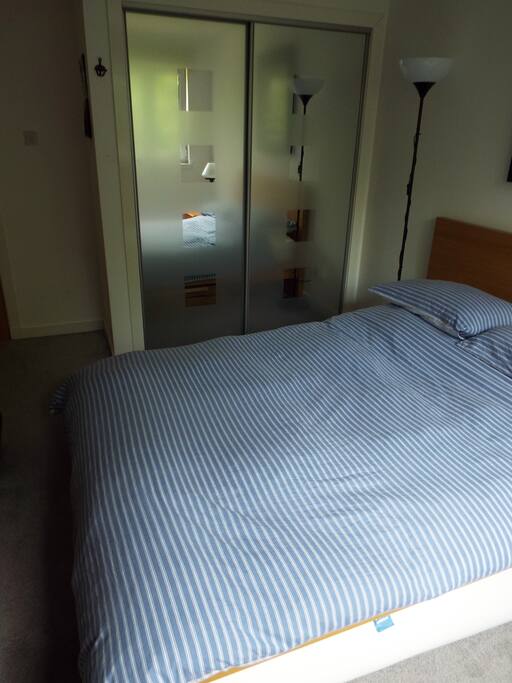 As one of his 5 star reviewers said
Situated a 15minute cab ride or 40minute walk from the city centre the apartment is close enough to be convenient but far enough out if you fancy a quiet night in on the ridiculously comfortable sofa! Cannot recommend this place enough for any one looking for a stylish, modern yet comfortable stay whilst in Glasgow.
Yup, that is a seriously comfy sofa Fionnlagh, cheers, Matey
I can navigate myself around the engine room of a ship, the innards of a car and know which side of a tree the moss grows on. Put me in a town and I'm lost, well apart from being able to tell south by which direction the satellite dishes point
It's no wonder I get homesick and distracted hey, that's the view from the laptop this last half hour or so!
I gotta say that I applied for this Excel course with the greatest of enthusiasm as I felt it would be of great benefit to both me and my employer. However, as the time drew near and the weather got better my enthusiasm waned somewhat.
Especially so when I got no official 'joining instructions' until Wednesday and Billy Shanks came on Thursday to finish off a few wee jobs on the house.
There was a faulty 'actuator' to replace on the UFH and a duct to be fitted on the heat recovery system. None of which were crucial to the house's functionality but nice to get them sorted at last.
They weren't long in getting sorted and then the pair of us went over to Torran to do a couple of jobs there.
That done we took the quads up as far as Pipers Rock, whereupon I departed to Glasgow and he headed for the bothy on foot.
I managed to catch the 14:30 off Raasay and Sean (my prat nav) guided me all the way to Finlay's door after 5 or so hours of hell on lunatic infested roads. Luckily I hit the toon well after the rush hour and the 'scary bit' through all the traffic lights and roundabouts was relatively easy.
A few glasses of red later, a good night on Finlay's sofa had me suitably refreshed for my stint in the classroom with several other CalMac employees and Desmond our tutor. It was, I have to say a most productive day and Elite Training https://www.elitetc.co.uk/ put on a great course which was both relevant and interesting. Expect to see more spread sheets on the blog
Home at last
It was straight 'on the road' after the course and despite traffic and loons I made it to my mum's for 21:00 whereupon I went straight to bed. By 10:30 the following morning I was back home in the sunshine, smiling and had decided to have a nice chilled day with the wife.
The 'Robbers Port'
Darling wife had been doing some typing for the local newsletter 'Am Bratach' (I think it means the vole, Raasay has its very own). Anyway she'd been copying an excellent article by a local enthusiast and amateur historian. It was of great interest so I'll not spoil it for you but it mentioned a Port nan Robaireann (harbour of the pirates) on Rona.
Well well says I, we have one of those in Brochel bay on Raasay I told the wife, or at least I was shown one by my good mate and ex skipper Willie Eyre many years ago when we were clam diving. He called it the 'Robbers Port' and having spent many years diving and fishing around that area I never knew such a sheltered and secret cove existed. Indeed this whole stretch of coastline is much exposed to the east, south and north, not so the small inlet just a few hundred yards from Brochel castle known as the Robbers Port.
So, armed with some enthusiasm for a wee adventure we packed a picnic and went off to investigate. I knew from memory that it was impossible to access from the normal path and along the shore so we followed the fence north east along from the cattle grid near the house.
The signs of early habitation are clear and abundant but pretty soon the going gets a little tricky through the shrub birch, willow, hazel and bracken.
Some of the trees, like this willow must be ancient and probably saw a pirate or two in their time.
The photograph doesn't do it justice but it almost worth the trek just to see this birch tree.
Bent by the wind it provided a perfect tunnel, it's dense and stunted canopy making a thick roof for shelter.
Approaching it from Brochel the port is immediately after the dividing fence between the North Raasay 'hill' and the Arnish common grazing.
And here it is, sheltered from everything but a stormy due east and even then the worst of the sea would be broken up by  a shallow reef at the mouth.
The rocks and stone have been cleared, the larger ones arranged to shelter the entrance and provide a little more shelter.
There's even evidence of its more recent use with large wooden rollers for dragging a boat up the beach, though would most definitely have been in the twentieth century by local salmon fishermen and not pirates
Brochel Castle from The Robbers Port.
After our picnic we decide to follow the dividing fence up to the Arnish cattle grid and walk down 'Calum's Road'.
I'm glad we did, for we came across, what seemed to me at least, a unique stand of very very tall and mysterious trees. By far the largest of anything I've seen at the 'North End'. My initial impression by the rough bark and rounded leaves was alder.
I fail to see what else they could be but the 'veins' on all the varieties of alder I've seen are straight like the one on the right. The ones on these trees are most definitely  not. The two largest ones are also very straight and a good 20m tall, alder is usually more, tree like if you know what I mean
So much for taking it easy
True to form the 'taking it easy' didn't last long,
the late afternoon had my son and I hauling rocks to build a small retaining wall behind the house.
Mind you, I did manage an extra couple of hours in bed this morning and an hour on here. It's not hard right enough when this is the view from the laptop